A fast, gentle way to accelerate your orthodontic treatment
We are excited to offer accelerated orthodontic treatment with PROPEL Orthodontics. If you're interested in improving the aesthetics of your smile but are concerned about the discomfort or length of your treatment, The VPro+ by PROPEL Orthodontics can help. This state-of-the-art technology speeds up tooth movement effectively and reduces orthodontic pain.
How does the VPRO work?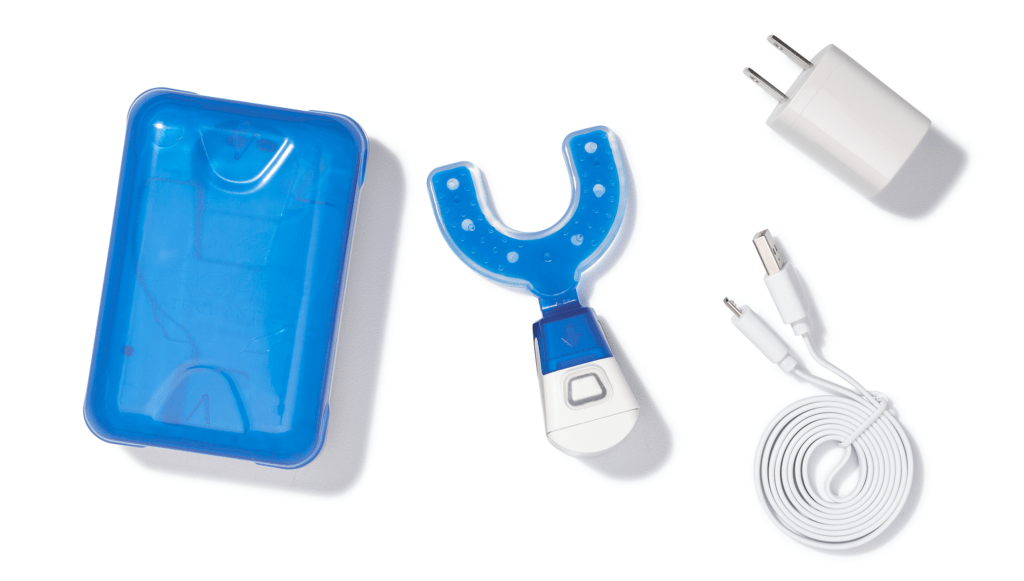 VPro+ works with your own biology by stimulating the bone surrounding your teeth. It helps your teeth to move faster and more predictably into their ideal position. This allows you to see your new smile faster and requires fewer visits to our office.
Your Treatment Benefits:
Effectively reduces orthodontic pain
Reduced orthodontic treatment time
Fewer office visits = Less time off from school/work
Helps refit forgotten retainers
Helps fully seat Invisalign aligners
Reduction in refinement aligners
Share VPro+ with your family
Track use with the mobile app
If you have any questions about the VPro+, Dr. Brent or any one of our knowledgeable staff here at Peach Orthodontics can help!