Each member of our orthodontic team helps make Peach Orthodontics a great place. From greeting you as soon as you come in to helping you feel comfortable throughout your treatment, our orthodontist and team make each of your visits a special experience. Experience our quality orthodontics by contacting us today and setting up your appointment. Experience the pride in what we do by calling our office today and setting up your appointment. We are excited to meet you!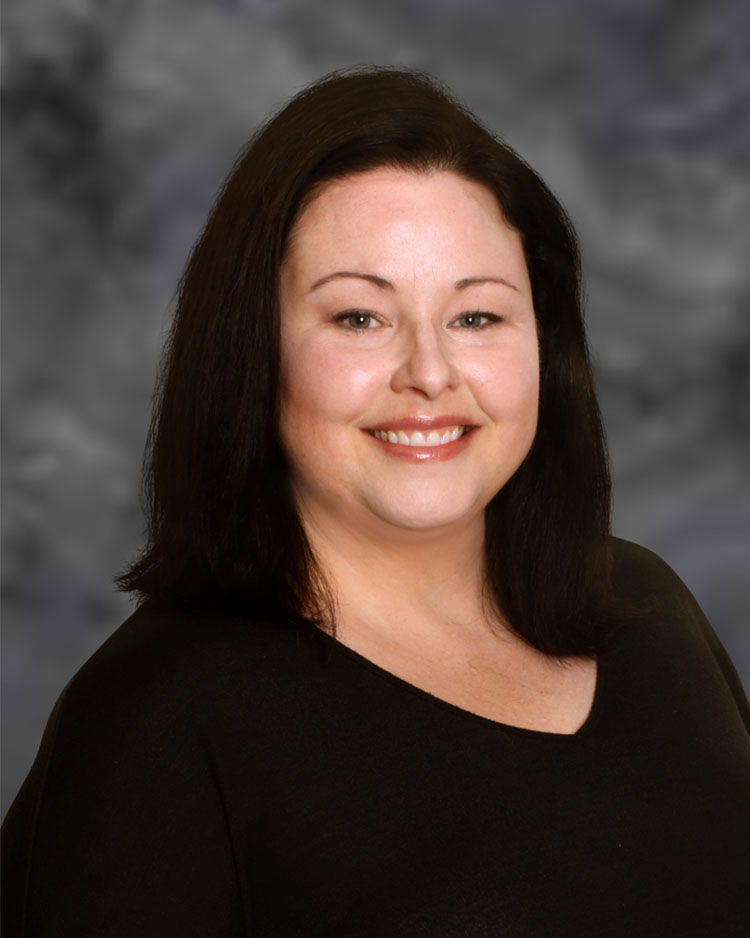 Diann
Practice Administrator

Diann began working at Peach Orthodontics in 2021. She is technologically savvy and enjoys learning on the job. She loves working in orthodontics and looks forward to every patient and team member she has the pleasure of working with. Her goal is to organize and streamline the processes around the practice while spreading a joyful attitude in every facet. She has been married for 25 years with two boys including one who is in the army. Besides being a mother to her boys, she is also a mother to 3 cats and her 2 boxer dogs. And, when she's not busy at the orthodontic office or with the family, you can find her gardening, cooking, reading, or camping. If Diann could be any animal, she would be a panda since they are sweet, silly, fluffy and clumsy!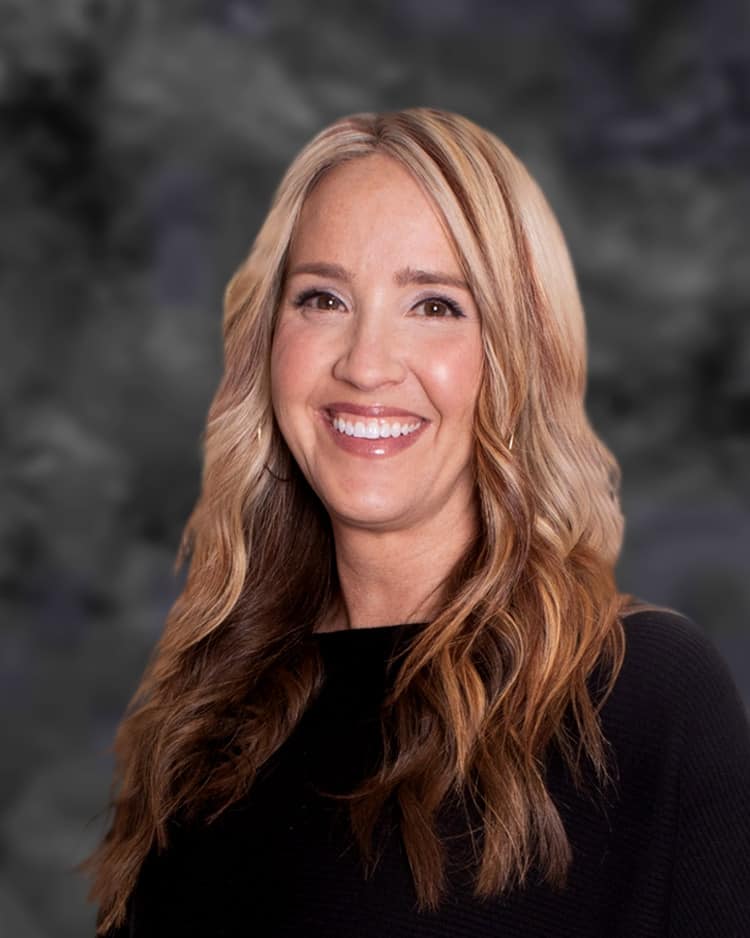 Janeen
Treatment Coordinator

Janeen has been a part of Peach Orthodontics team since 1999. She is a registered and certified dental assistant . She welcomes each new patient to our office and guides them through the experience of their initial exam. She also makes sure that our patients understand their financial and insurance options and schedules them so that they can get their start on the road to orthodontic success. She loves being part of our amazing team and is proud to assist our patients on their orthodontic journeys. Janeen has been married to her husband for 19 years and has two wonderful kids, ages 16 and 13. When not at work Janeen enjoys being active and spending time with her family and friends. If she could be any animal, Janeen would like to be a sea lion so she could lay on the beach all day and soak up the sun!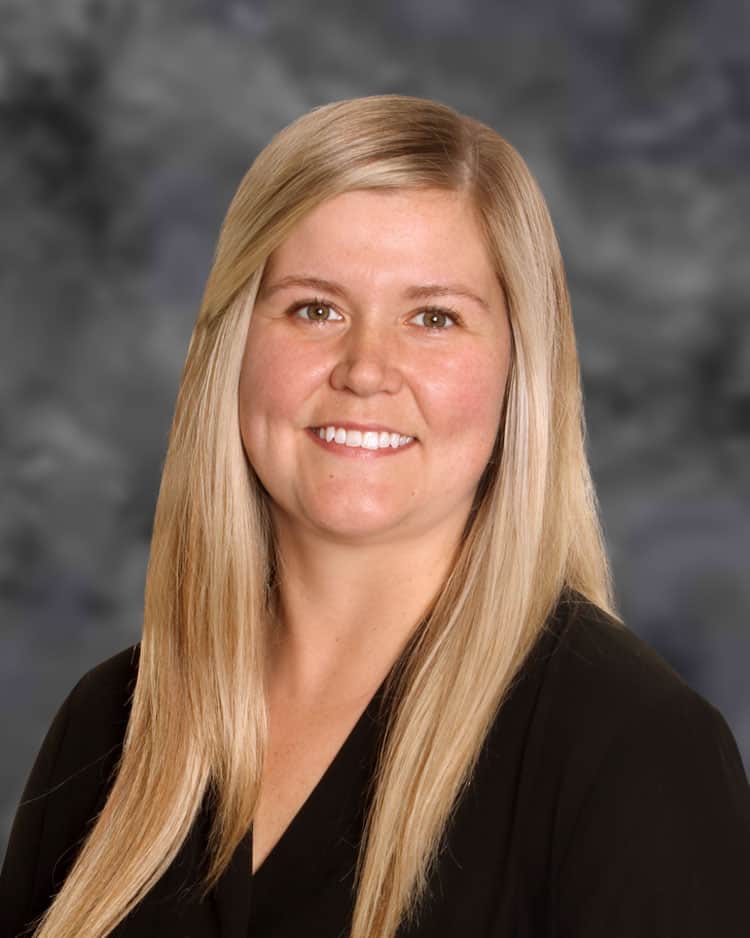 Jessica
Treatment Coordinator

Jessica started her career with Peach after several years as a personal banker with a local financial institution. She enjoys things that are social as well as being able to recharge her batteries. She plays in a pool league, dances to music (everywhere/always), and goes on spur-of-the-moment road trips. She enjoys going on daily walks with her yellow lab ranger and going to live music events. She also enjoys running with her best friend Shelby. She enjoys helping people and making a difference. She is a team player and takes pride in her work and loves to create efficiencies wherever possible. Her biggest drive is being able to find solutions in situations that work for everyone as a whole. If she could be any animal, she would be a tiger because they have an indescribable strength with sharp senses while carrying themselves with authority.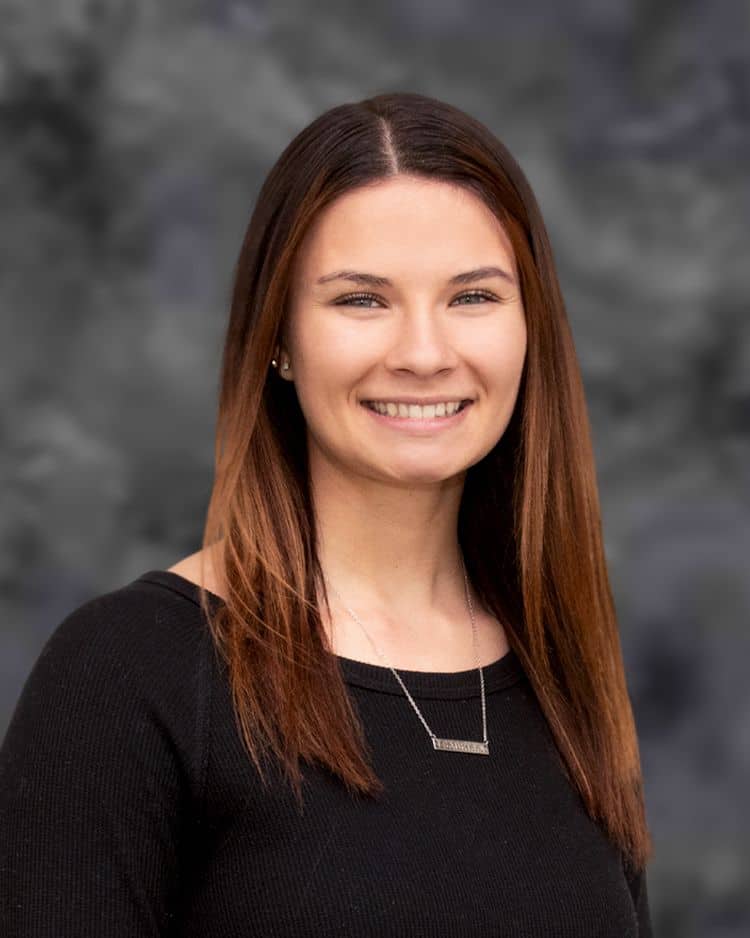 Brooke
Scheduling Coordinator

Brooke joined our team in May of 2022. She thoroughly enjoys working with patients and co-workers in a kind-hearted atmosphere. She says it encourages her to be her best every day. She has 2 little girls and a boyfriend, and they all love to play outside and spend quality time together. Brooke loves outdoor activities like camping, fishing, and exploring. She likes to put a lot of her time into home-cooked meals for her family to enjoy together. If Brooke could be any animal, she would be a dog because she loves being around other people!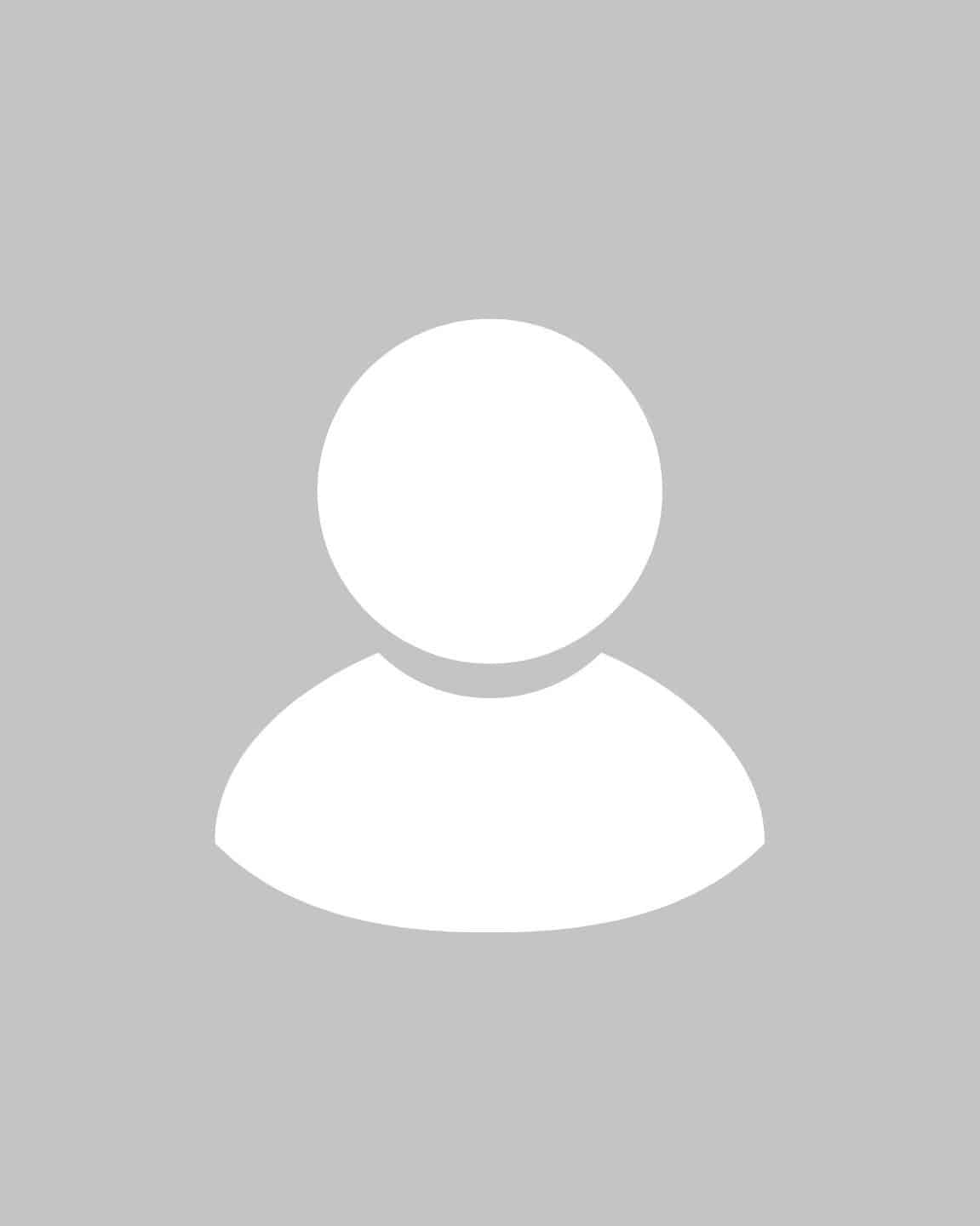 Lexie
Scheduling Coordinator

Lexi joined our Peach Orthodontics team in 2023. When she's not at the practice, she loves spending time with her husband and their puppy, Malibu. Her favorite hobbies include anything outside, paddle boarding, exploring new coffee shops, and practicing calligraphy. If Lexi could be an animal, she says she would be a turtle so that she could swim in the ocean and relax on the beach in the sun all the time!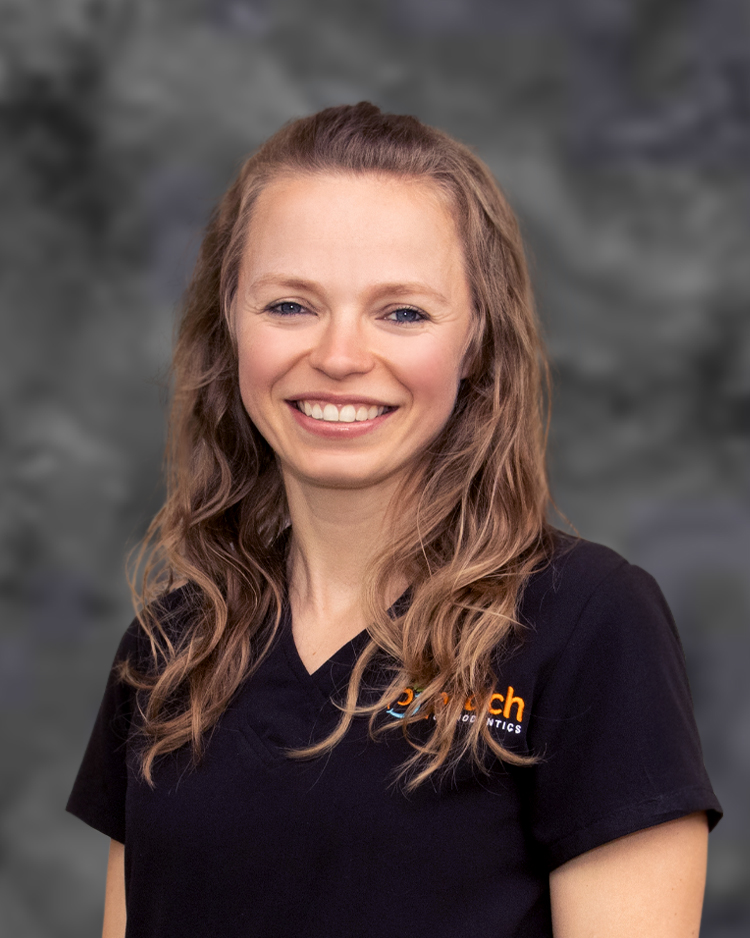 Brittany
Clinical Assistant

Brittany joined our team in June of 2022 and is a graduate of Owens Community College in Ohio. Her favorite part of being at Peach Orthodontics is our team and she is excited to learn new things with us! Brittany has been married for ten years and has three wonderful boys and a golden doodle named Astro. When she's not enjoying the beauty of nature by hiking, she's enjoying reading, spending time with family, or working out. If Brittany could be any animal, she would be a monkey or a gorilla because they are funny, smart, love their young, and care about their pack!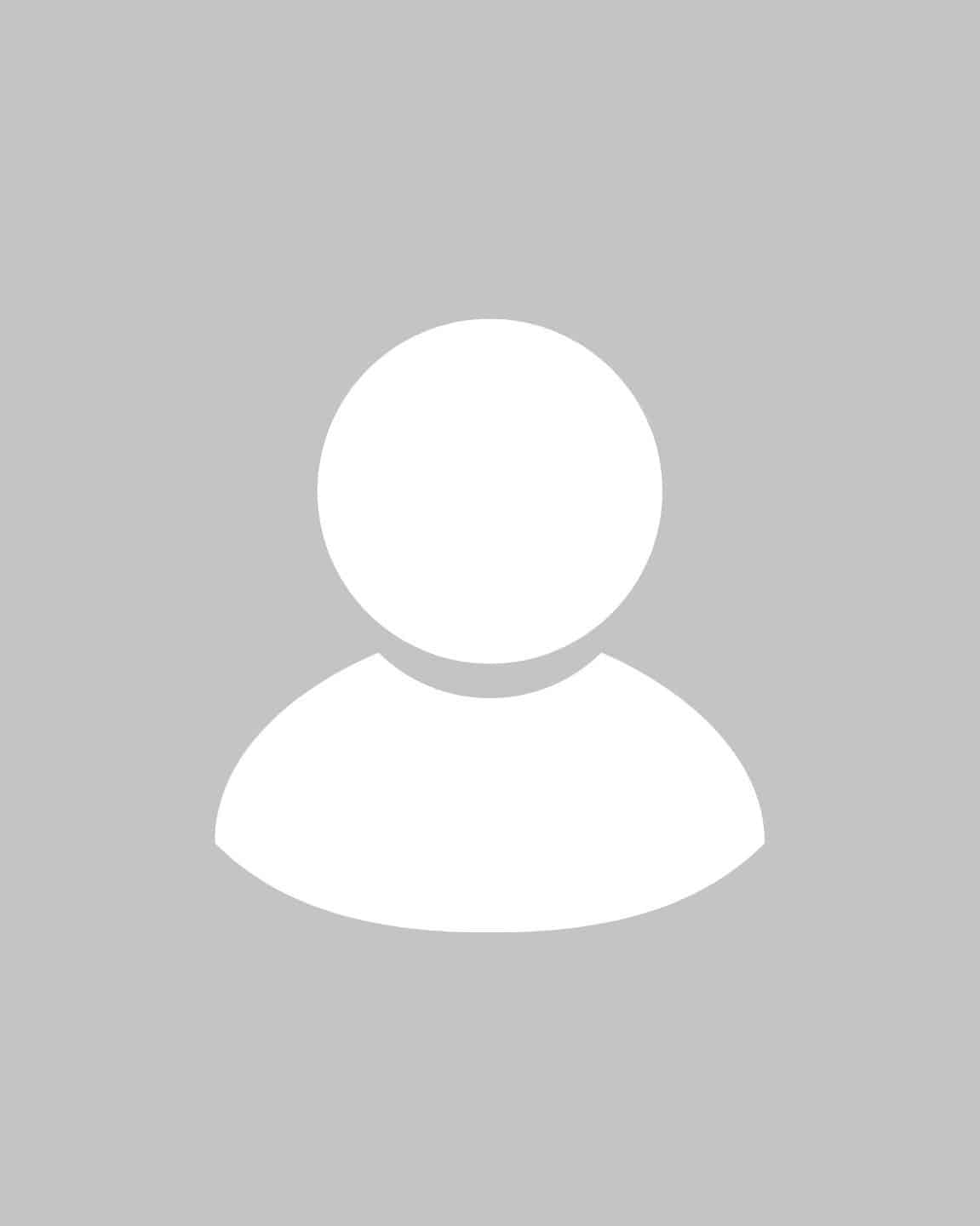 Brittany
Lab Tech/Clinical Assistant

Brittany joined our team in February 2023. She loves the excitement of having something new every day and enjoys being a part of such a caring team and office environment. Brittany attended dental assisting school and graduated in 2021. She has a fiance of two years and a 10-month-old who are everything she could have asked for and more! She loves being a mom and in her free time enjoys spending time with her family and baking. If Brittany could be an animal, she says she would be a bird because flying would be so freeing and peaceful!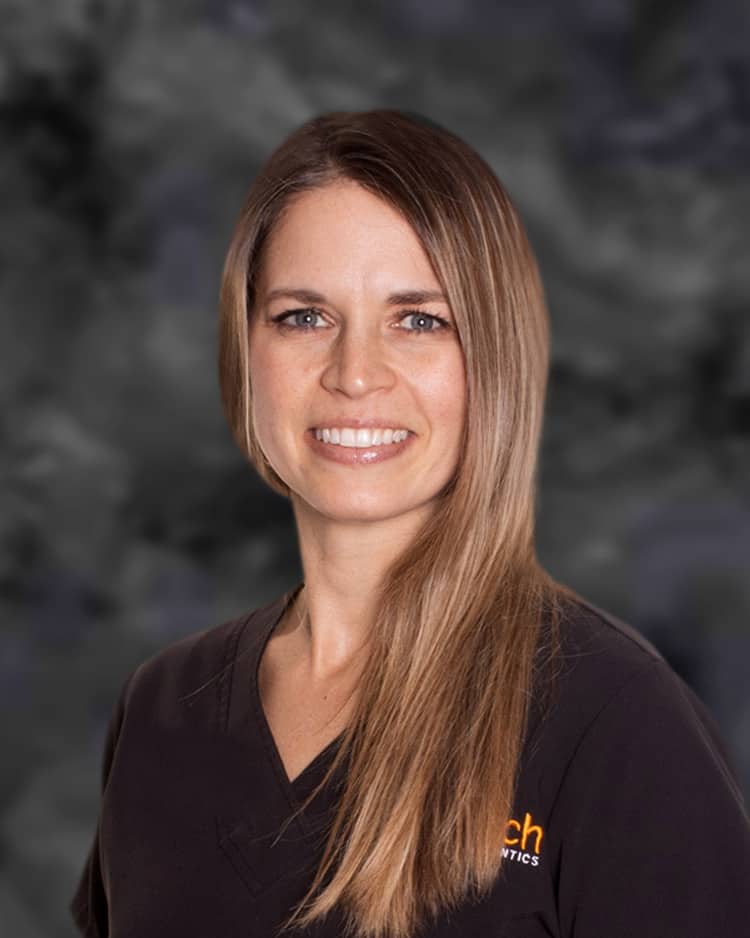 Justean
Clinical Assistant

Justean began working at Peach Orthodontics in June of 2017. She received her Associate of Science degree from North Idaho College and spent six years as a dental assistant before joining our practice. Justean keeps our schedule and our workday running smoothly, and while she is very organized, she also tries not to take herself too seriously. She loves working with happy people and the team at our office makes it fun to come to work. Justean has one daughter, Elery. But, the newest member of her family is a Chihuahua/terrier mix named Millie that she adopted from the animal shelter. In her free time, Justean enjoys working on her golf game, playing tennis, and going for a walk or a run. She also enjoys spending time with her family on their pontoon boat. If Justean could be any animal, she would be Okapi, because they are cool and different and she likes to be different.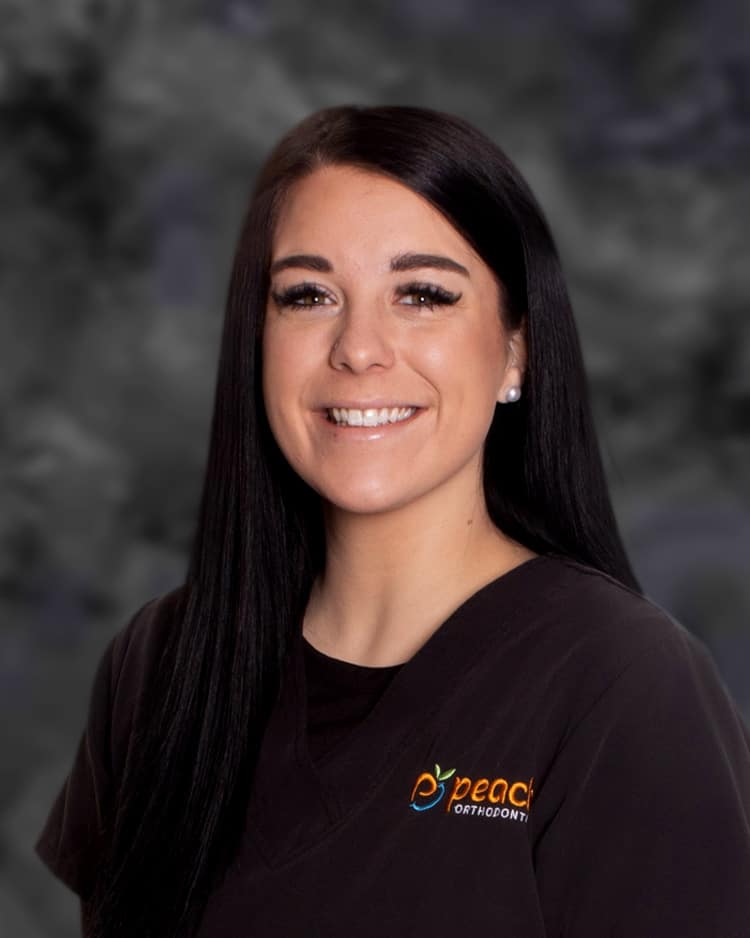 Michaela
Clinical Assistant

Michaela finished the dental assisting program at NIC in June 2020 and joined our team shortly after. She works hard to make sure each patient's needs are fulfilled, as she assists with placing brackets/braces at the beginning of treatment and adjusting them until patients obtain their new smiles! She loves the awesome team, but her favorite part of working here is getting to know her patients. Michaela has a big family — five sisters and one brother — and she enjoys spending time with them, as well as her husband and their two dogs. Together, she and her husband enjoy hiking, fishing, and snowboarding. If Michaela could be any animal, she would be a sea turtle so she could relax in the sunshine all day long!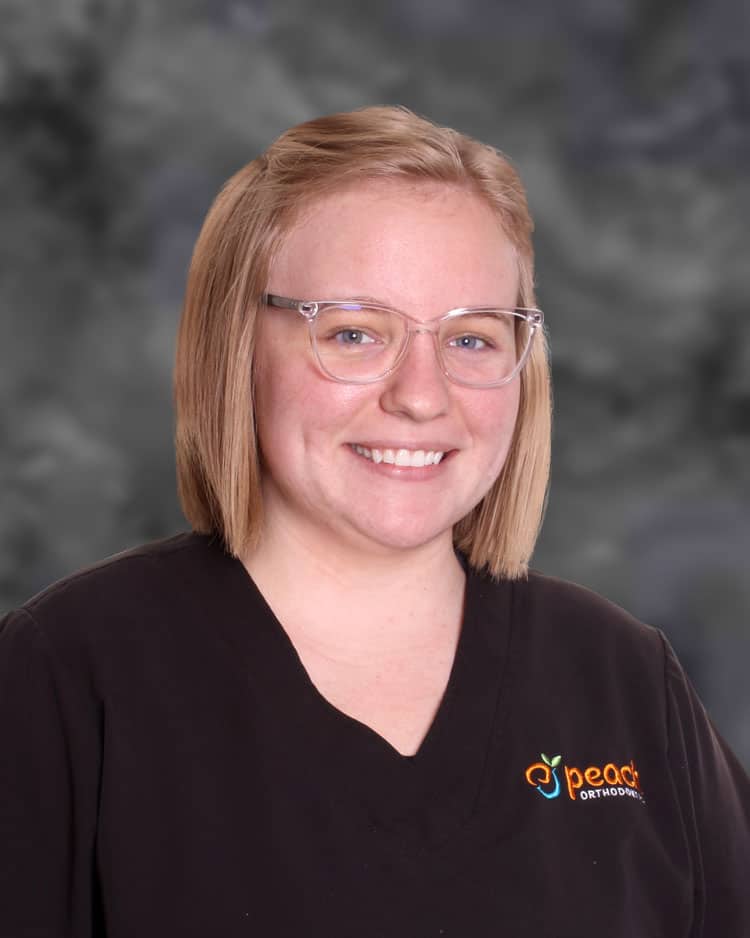 Patty
Clinical Assistant

Patty is a certified and registered dental assistant. She eagerly joined our team in 2021. She loves the patients, families, and team members she works alongside at Peach Orthodontics. The pleasant work environment and atmosphere make it easy for her to come to work with a great attitude and a smile on her face! She has three other siblings, three nieces, and two nephews that are close to her heart. And, when she's not at the practice, she loves to stay active in the great outdoors! In the winter, you'll find her skiing, and in the summer, you'll see her kayaking, fishing, and hiking. If Patty could be any animal, she would be a sloth because she believes the quieter ones always have the best personality.