Each member of our orthodontic team helps make Peach Orthodontics a great place. From greeting you as soon as you come in to helping you feel comfortable throughout your treatment, our orthodontist and team make each of your visits a special experience. Experience our quality orthodontics by contacting us today and setting up your appointment. Experience the pride in what we do by calling our office today and setting up your appointment. We are excited to meet you!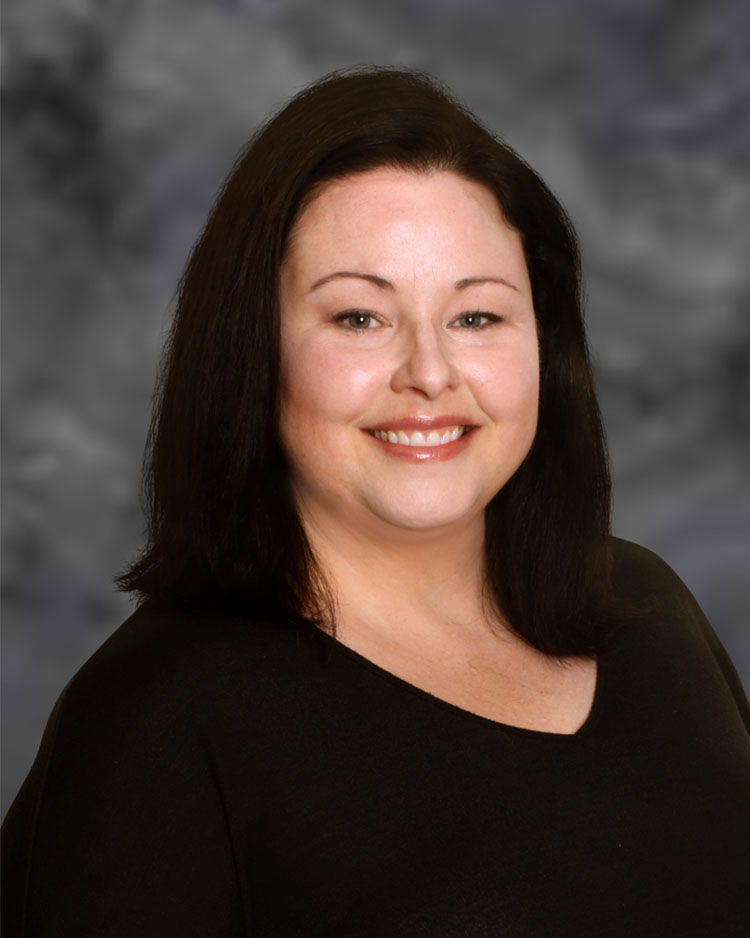 Diann
Practice Administrator

Diann began working at Peach Orthodontics in 2021. She is technologically savvy and enjoys learning on the job. She loves working in orthodontics and looks forward to every patient and team member she has the pleasure of working with. Her goal is to organize and streamline the processes around the practice while spreading a joyful attitude in every facet. She has been married for 25 years with two boys including one who is in the army. Besides being a mother to her boys, she is also a mother to 3 cats and her 2 boxer dogs. And, when she's not busy at the orthodontic office or with the family, you can find her gardening, cooking, reading, or camping. If Diann could be any animal, she would be a panda since they are sweet, silly, fluffy and clumsy!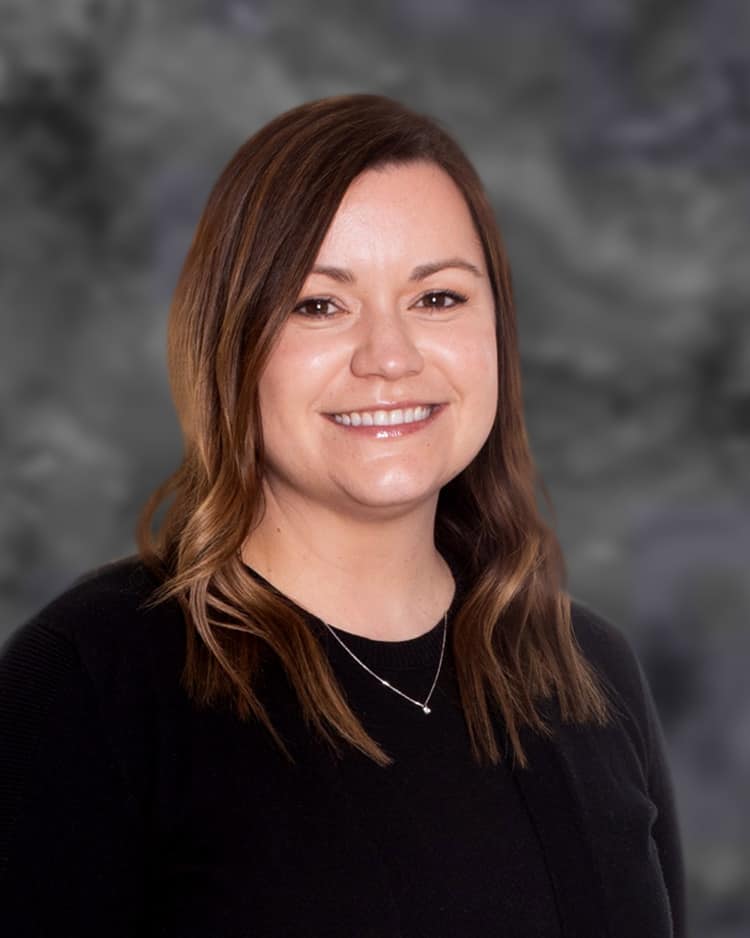 Lindsey
Scheduling Coordinator

Lindsey joined Peach Orthodontics in 2017. She received her dental assisting certificate in 2012 and has been an orthodontic assistant for three years. She loves being a part of our patients' journeys and watching their smiles change. Lindsey also loves talking to our patients and parents and getting to know them during their visits. She also wants to be a positive voice and to keep a good attitude on the job so that everyone in the office is smiling and having a good time at work. She and her husband Cory are both Spokane natives and have been married since 2016. They have a yellow lab named Ava, and enjoying camping, going to the lake and boating. If she could be any animal, she would be a dog so she could talk to her dog!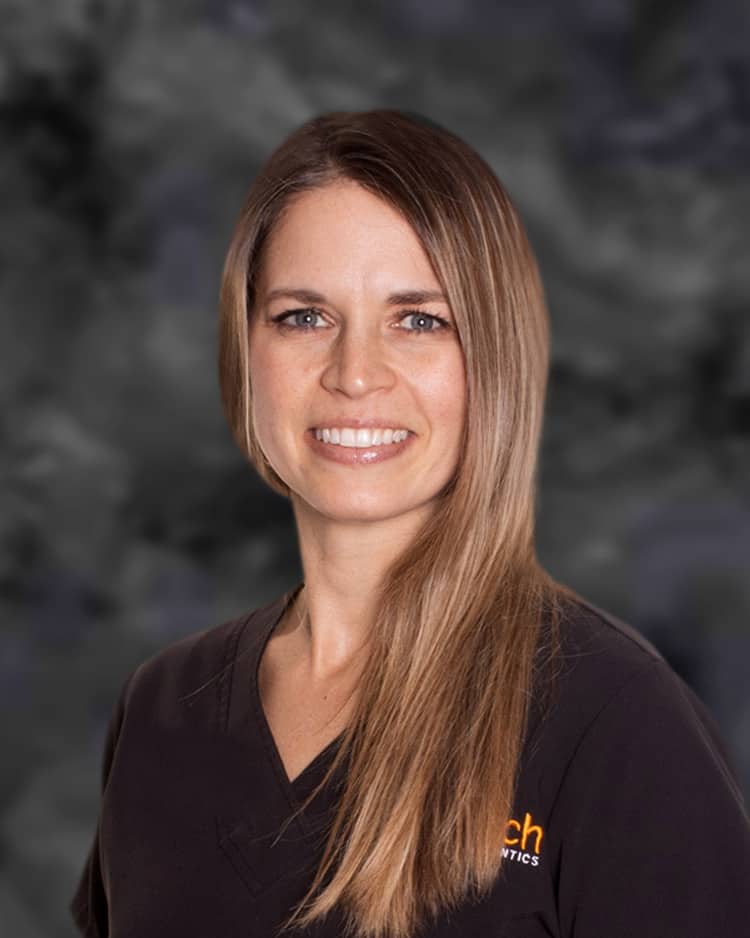 Justean
Clinical Assistant

Justean began working at Peach Orthodontics in June of 2017. She received her Associate of Science degree from North Idaho College and spent six years as a dental assistant before joining our practice. Justean keeps our schedule and our workday running smoothly, and while she is very organized, she also tries not to take herself too seriously. She loves working with happy people and the team at our office makes it fun to come to work. Justean has one daughter, Elery. But, the newest member of her family is a Chihuahua/terrier mix named Millie that she adopted from the animal shelter. In her free time, Justean enjoys working on her golf game, playing tennis, and going for a walk or a run. She also enjoys spending time with her family on their pontoon boat. If Justean could be any animal, she would be Okapi, because they are cool and different and she likes to be different.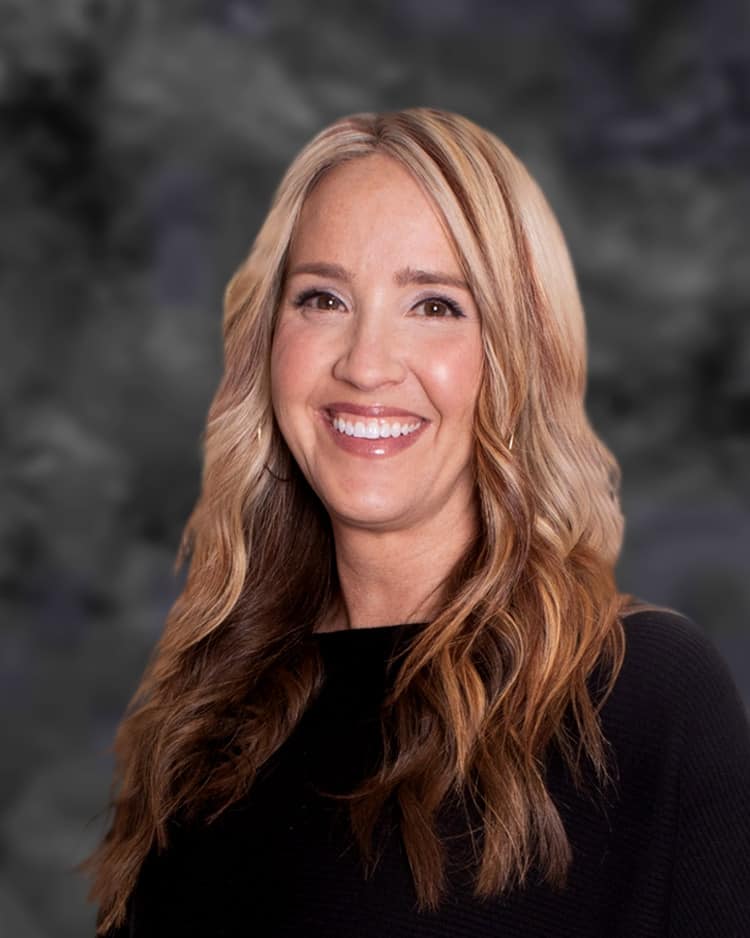 Janeen
Treatment Coordinator

Janeen has been a part of Peach Orthodontics team since 1999. She is a registered and certified dental assistant . She welcomes each new patient to our office and guides them through the experience of their initial exam. She also makes sure that our patients understand their financial and insurance options and schedules them so that they can get their start on the road to orthodontic success. She loves being part of our amazing team and is proud to assist our patients on their orthodontic journeys. Janeen has been married to her husband for 19 years and has two wonderful kids, ages 16 and 13. When not at work Janeen enjoys being active and spending time with her family and friends. If she could be any animal, Janeen would like to be a sea lion so she could lay on the beach all day and soak up the sun!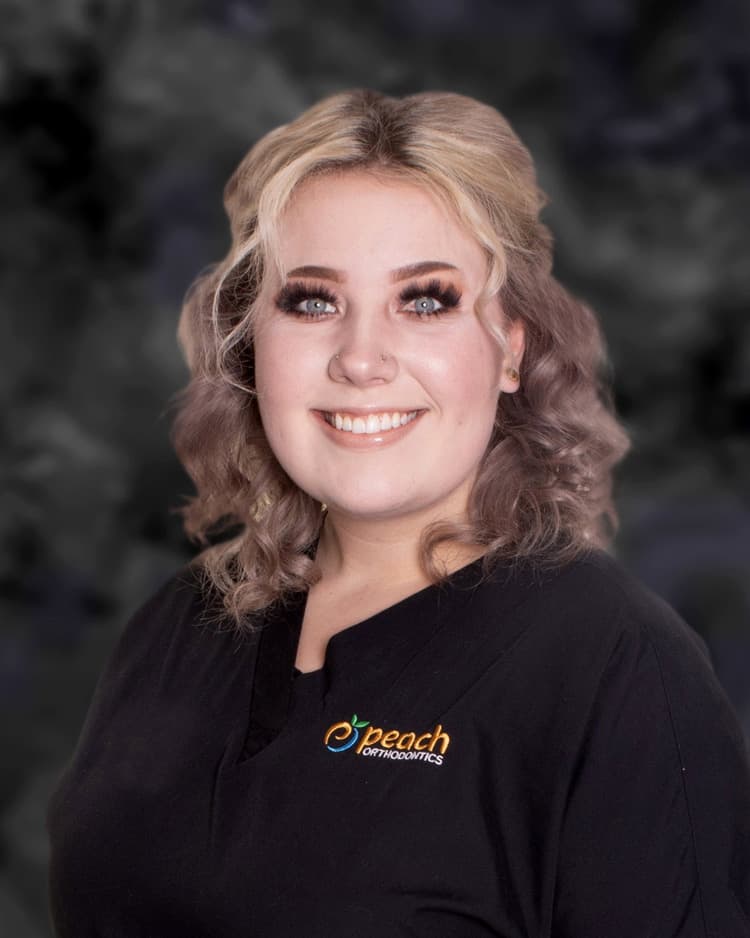 Lexi
Dental Assistant

Lexi graduated from Carrington College in February of 2020 and joined our team later that year. Her experience as a former patient of our practice first inspired her to join the dental field. Lexi is excited for her journey coming full circle, working with great people to help patients with their orthodontic needs. She works hard to assist Dr. Brent and her co-workers, enjoying how well everyone works as a team. Lexi has a daughter and was married in September of 2020. Outside of the office, she loves to bake and cook, sing, hike, and binge watch Netflix shows. If she could be any animal, she would be a stingray because she loves the water but would still want to be able to protect herself!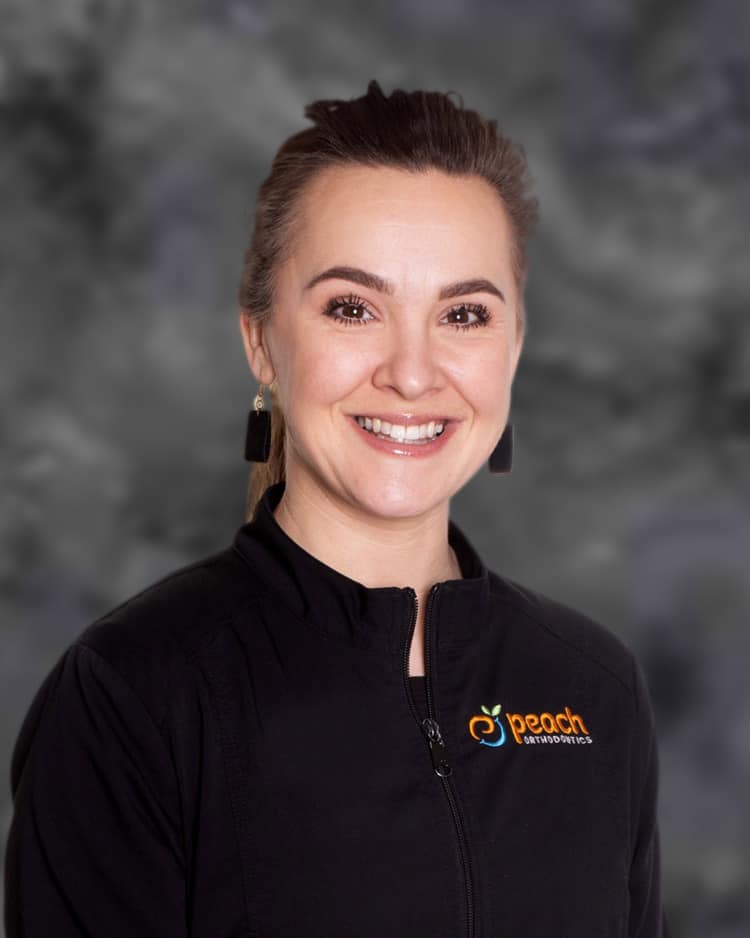 Tiff
Clinical Assistant

Tiff graduated from a dental assisting training program in Bothell, Washington, in 2011. She joined our team in May of 2020, bringing along her experience in both pediatric and general dentistry. She has always been intrigued by orthodontic care, and she was impressed with Peach Orthodontics' involvement in our community and strong relationships with our patients. Tiff brings her excellent drive, kindness and personality to the team, helping us care for our patients in a friendly environment. Tiff and her family recently moved here from Montana to make beautiful Idaho their forever home. Her family is her safe haven. Her husband is her best friend, and their son was an answer to prayer and a huge blessing in their lives. Tiff loves a good rodeo and fishing, as well as anything outdoors and crafting! If she could be any animal, she would be undoubtedly a dolphin. In her eyes, they are majestic, fun-spirited, and the heroes of the ocean.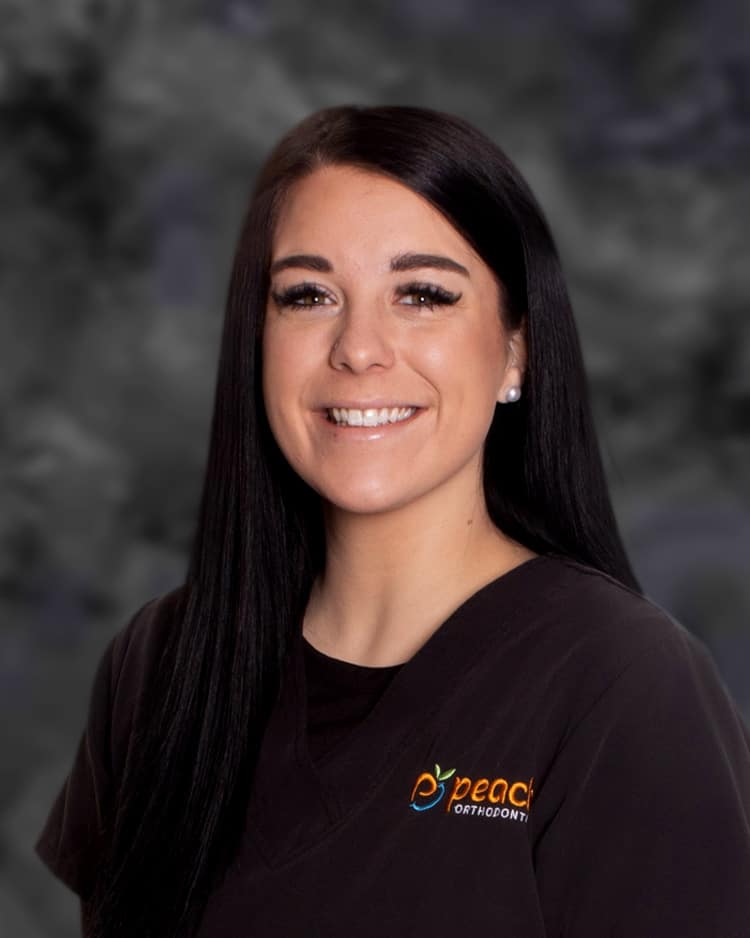 Michaela
Clinical Assistant

Michaela finished the dental assisting program at NIC in June 2020 and joined our team shortly after. She works hard to make sure each patient's needs are fulfilled, as she assists with placing brackets/braces at the beginning of treatment and adjusting them until patients obtain their new smiles! She loves the awesome team, but her favorite part of working here is getting to know her patients. Michaela has a big family — five sisters and one brother — and she enjoys spending time with them, as well as her husband and their two dogs. Together, she and her husband enjoy hiking, fishing, and snowboarding. If Michaela could be any animal, she would be a sea turtle so she could relax in the sunshine all day long!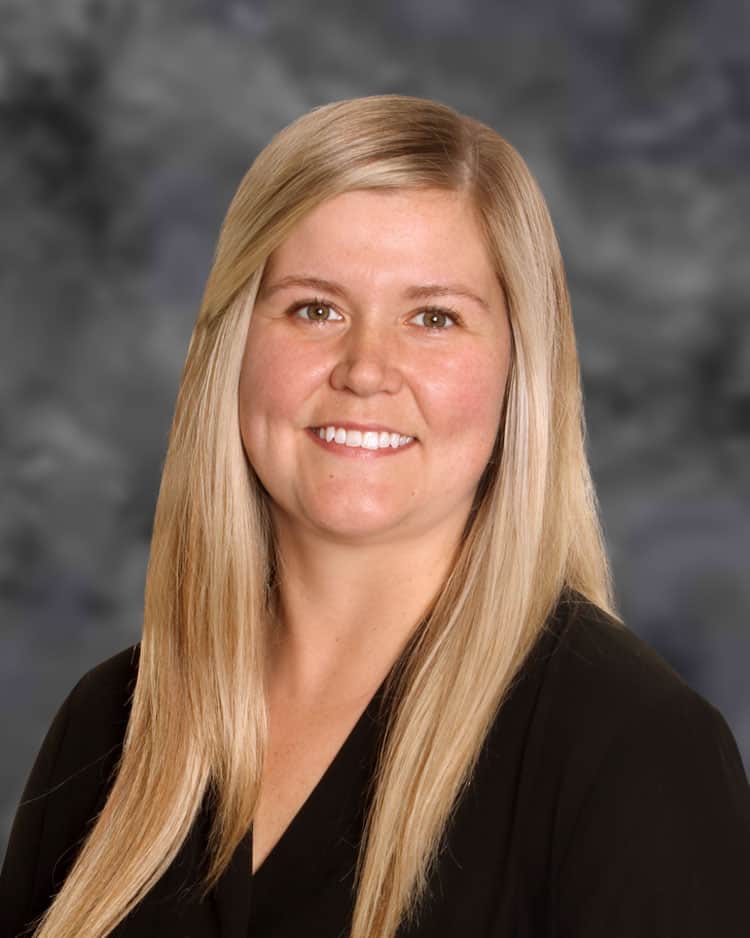 Jessica
Clinical Assistant

Coming soon...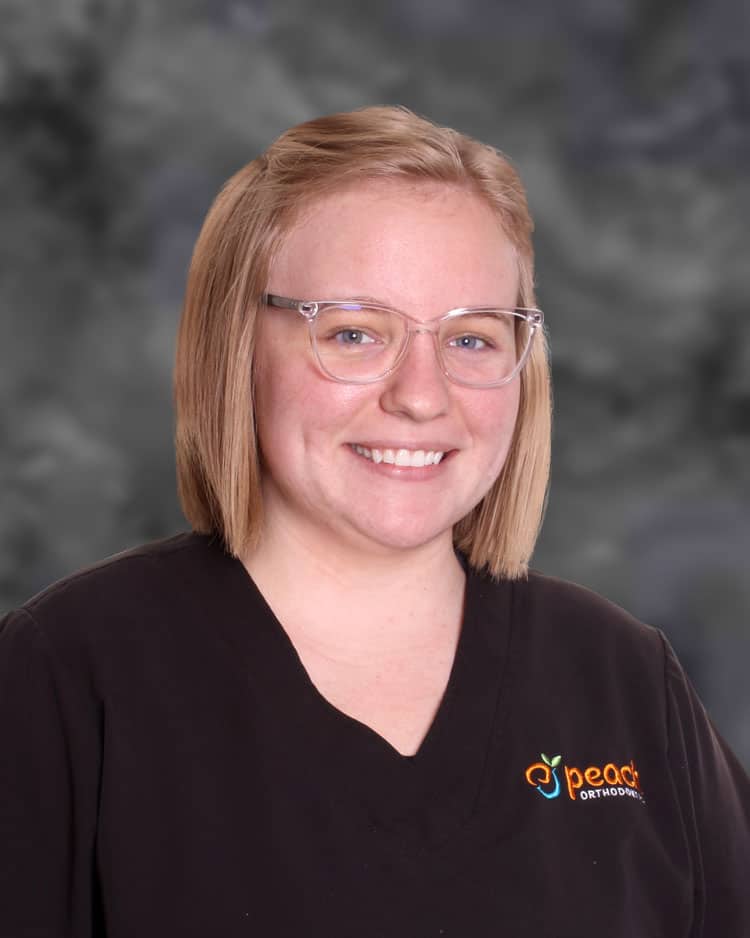 Patty
Clinical Assistant

Patty is a certified and registered dental assistant. She eagerly joined our team in 2021. She loves the patients, families, and team members she works alongside at Peach Orthodontics. The pleasant work environment and atmosphere make it easy for her to come to work with a great attitude and a smile on her face! She has three other siblings, three nieces, and two nephews that are close to her heart. And, when she's not at the practice, she loves to stay active in the great outdoors! In the winter, you'll find her skiing, and in the summer, you'll see her kayaking, fishing, and hiking. If Patty could be any animal, she would be a sloth because she believes the quieter ones always have the best personality.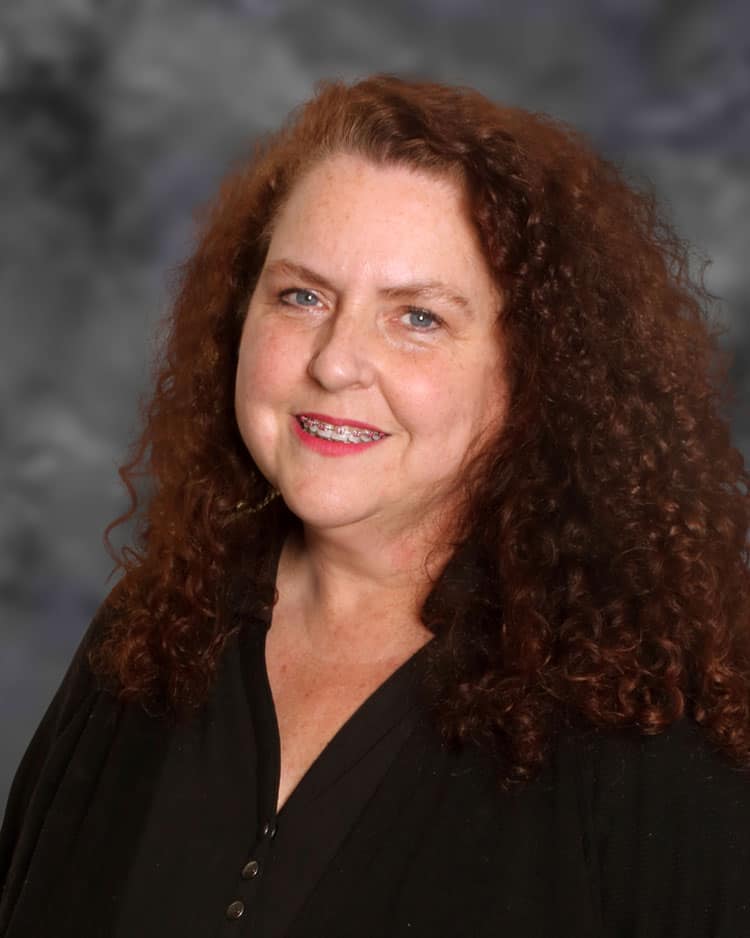 Gail
Scheduling Coordinator

Gail joined Peach Orthodontics in July of 2021. Her education background was in anthropology and music from Washington State University where she was part of the Honor Society Phi Beta Kappa. She also received her Certified Nurse Assistant (CNA) from North Idaho College. She loves being able to positively interact with all the patients, families, and her co-workers. She loves being part of a team that changes lives by building their confidence and self-esteem. She is the mother to 4 amazing children and outside of the orthodontic office shares many passions with them including music, art, and geology. Her motto is from Proverbs 17:17: A friend loves at all times. If Gail could be any animal she would be a bird because she wants to fly to feel the air between her feathers, be free, travel, swim and float peacefully in water.