From the moment you step foot into Peach Orthodontics, we want you to feel welcomed into the family. You will be greeted by our expert staff, who is dedicated to helping you along your journey to the perfect smile. We live and work in Post Falls, so we know how important it is to build and foster relationships with those around us. Luckily, community relations is a passion of Dr. Brent's and the rest of the Peach Orthodontics team. Uplifting the residents of Post Falls and surrounding areas is what we do best.
As a veteran-owned practice, we have a commitment to excellence that drives us to keep pushing forward. We deliver beautiful smiles with top-of-the-line technology such as the laser treatment iTero, a device that stimulates bone remolding, and digital bracket placement. State-of-the-art technology is best utilized in the hands of trained professionals, so our doctor and team are constantly sharpening their knowledge of processes and techniques to serve our patients best. From braces to Invisalign, we take pride in being the foremost authority on the latest and greatest treatment options.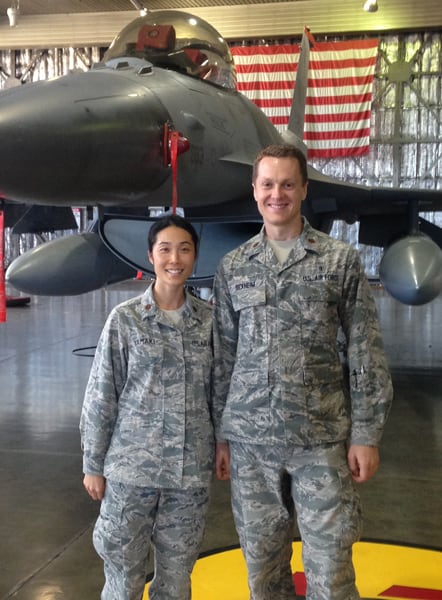 Dr. Brent, our fearless leader, began his career as a general dentist but soon realized his true calling in orthodontics. This prior experience in dentistry, along with extensive training in the field of orthodontics, enables him and our team to create personalized treatment plans for our ever-growing family of patients.
It's no secret that we love to help people achieve the smile of their dreams. In pursuit of this dream, we have made it our goal to keep all corrective treatments as affordable as possible. With flexible financing options, we are able to make sure that you get the best care available without breaking the bank. We understand that each patient is unique, which is why we craft special treatment plans that work best for you and your stage of life.
While we are honored to welcome new patients, we have also streamlined the process for accepting patients who have already begun corrective treatment. Even if you already have brackets on your teeth, we can get you in a chair right away to discuss moving forward in your treatment under the care of our highly specialized staff.
We are in this field because we believe everybody has the right to look in the mirror and see a smile they love. While we are privileged to witness many success stories, one of the most impactful patient testimonials came from a shy, young girl whose mother drove her two hours to receive our care. When she completed her treatment, she was able to face the world bravely with a dazzling smile.
We know this is an investment, and we want to assure you our first priority is making you feel comfortable every step of the way. As much as you are investing in us, we want to invest equally back into our relationships with our patients and their families. We don't subscribe to the mentality that orthodontic care is just a transaction. We believe it can be a life-changing experience that builds confidence and boosts self-esteem.
Everyone from seven to seventy should feel like their time and money are being respected and put to good use. When you leave our office, we want you to have the confidence that you chose the perfect orthodontist for your needs. We want to make sure you feel like we are the best fit for your treatment, so we offer a complimentary consultation so that you can examine all your options and discuss what your journey will look like with our doctor and qualified staff.
Our mission and ideology can be summed up in the following quote:
"Rivers do not drink their own water; trees do not eat their own fruit; the sun does not shine on itself, and flowers do not spread their fragrance for themselves. Living for others is a rule of nature. We are all born to help each other. No matter how difficult it is… life is good when you are happy, but much better when others are happy because of you."
Join the Peach Orthodontics family and contact us today for your free consultation with Dr. Brent and our team.